Thank you!

You are now subscribed to our More Good Stuff maling list.

10 of the Best Monologues from Characters Who Are People of Color

Written by Meghan Mitchell
January 16, 2017
Looking for a monologue that features people of color? These monologues all find black men and women fighting for relationships, their families, and in the ongoing battle for equal rights. Whether these plays are set in the early 1900's Jim Crow South, East London, or in a typical high school classroom, all of these characters are have something to say when it comes to being defined by the color of their skin.
A monologue from Sunset Johnson by Ed Shockley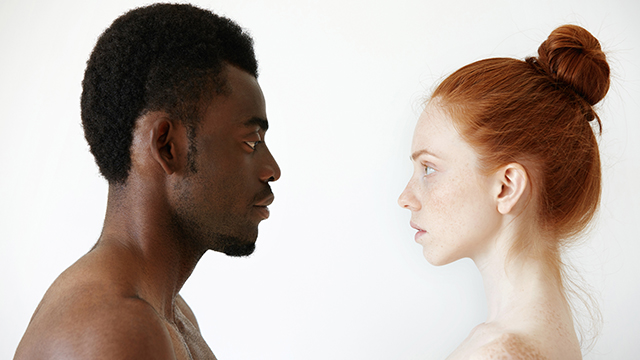 (Male, Dramatic, Late Teens – 20s)
Sunset Johnson is a young black soldier back home in Virginia from World War I. He is hiding in the woods ducking work on his father's farm. He happens upon a young white girl chasing butterflies and also ducking farm work. The two enjoy an innocent, witty and simultaneously dangerous flirtation—one that could have dangerous consequences in the Jim Crow South.
Find the monologue here.
A monologue from Lavinia Speaks by Jennie S. Redling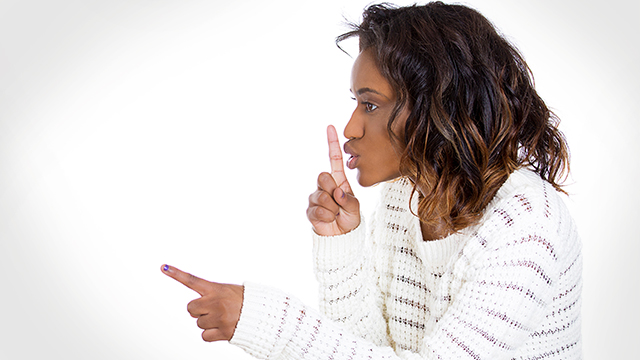 (Female, Dramatic, 20s – 40s)
Lavinia, an actress, must support her dream with two jobs, each of which strains the amiable facade she has struggled to create. She is alternately at the mercy of an attorney who hasn't a clue that she is human and a brood of precocious privileged children learning from Lavinia how to "act" for TV commercials. She is worried about her ill father and watching his lack of desire to recover; Lavinia sees in her father her own lifelong inability to fight for herself. Her buried anger begins to explode in silent mental tirades and verbal eruptions at the most unexpected and inopportune moments. Here, she comes into the classroom after just losing an audition because she wasn't "Black" enough.
Find the monologue here.
A monologue from Clay by Carol S. Lashof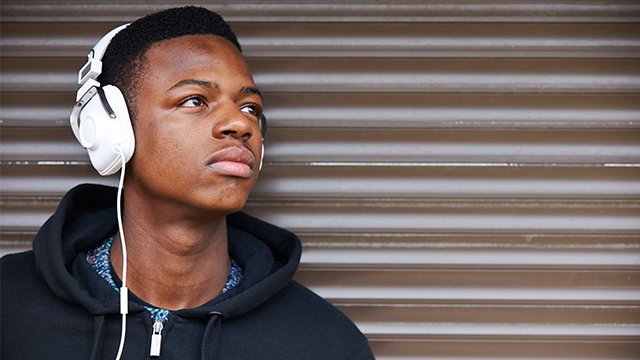 (Male, Dramatic, Teens)
Three vastly different students from different backgrounds share their stories of schoolwork, cheating, working hard through AP classes, and sometimes even skipping class. Ordinarily, these three students would never talk to each other, but when a group project for French class brings them together, they're forced to confront their stereotypes and their anxieties—and even more troubling, their wishes and dreams. In this monologue, we find High school sophomore Will dealing with his changing perception of his own cultural identity.
Find the monologue here.
A monologue from Xtigone by Nambi E. Kelley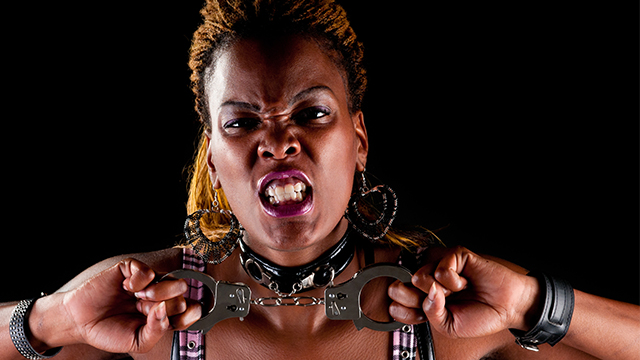 (Female, Dramatic, Teens – 20s)
Chicago. Present day. Xtigone's brothers have been killed in drive-by shootings by each other's rival gang. Her uncle, Marcellus da Man, calls a press conference on CNN to announce that the bodies should be buried instead of uncovering the reality of violence in the streets of the city. Will Xtigone go against her powerful uncle and risk death by uncovering her brothers' bodies? Using hip hop poetry, dance, and dialogue that speaks with an urban voice, this re-imagining of Sophocles' Antigone tells the story of the ill-fated Xtigone and her quest for her community's truth. In this monologue, Tigs, a girl with a warrior's heart, is in cuffs, about to be buried alive for defying her uncle Marcellus.
Find the monologue here.
A monologue from My Name is Ossian Sweet by Gordon C. Bennett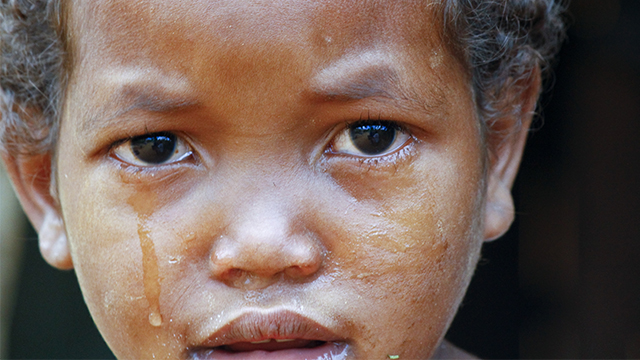 (Male, Dramatic, 20s – 40s)
Ossian Sweet was born and raised in Bartow, Florida, where life for Negroes in the early 1900's was very difficult. Ossian Sweet moves to the North in the Great Migration of the twenties where he meets and marries the lovely Gladys Atkinson and becomes a medical doctor in Detroit. All is fine and dandy until the Sweets are put on trial for neighborhood violence; the play ends in defending the rights of anyone to live where he or she wants in a color-blind society. This monologue is early in the play. Ossian, now about twenty, recalls a brutal type of lynching he witnessed as a young living by the Peace River near Bartow, Florida. He was hiding in some bushes at the time.
Find the monologue here.
A monologue from Sex & Death in London by Crystal Skillman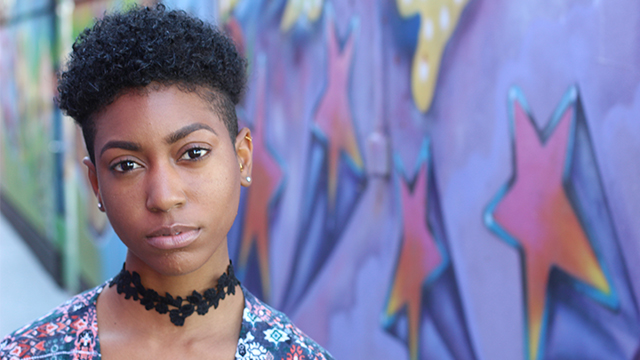 (Female, Dramatic, Teens)
London. A pub in Clapham Junction, London. Outside, the London riots are raging. Two teenage girls, Tink and Cyn, have broken into the pub and are waiting on their friend, Terra. Henry is the father of Teresa, who has gone missing amid the riots. He has snooped on Teresa's open laptop at home and discovered Teresa's plans to escape to the pub with Tink and Cyn. Cyn, an Afro-Caribbean 17 year-old, has just listened to Henry talk about the first woman he ever made love to; he had to break up with her because the woman's father, a white man, didn't approve of his daughter dating a black man. Cyn is furious. She is aghast at the concept of settling for be treating like she is "less than" because of her skin color, a trait she shares with Henry. In this monologue, She expresses disgust at the way she, herself, is treated by law enforcement, teachers, and family when, up until today, she had never committed a crime in her life.
Find the monologue here.
A monologue from Cockroach by Sam Holcroft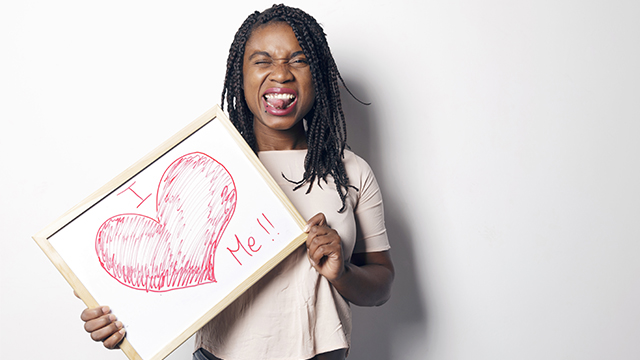 (Female, Serio-Comedic, Teens)
A dark and compelling vision of a world infected by violence; we find the characters in a seemingly normal detention in a seemingly normal modern-day comprehensive school. A teacher believes only education will set her pupils free, for outside the classroom, the world is in the middle of a long and bloody war. Inside the classroom, Mmoma is desperate for a boyfriend. She is the only black person in her friend group and the only one without a boyfriend or girlfriend. She has already tried unsuccessfully to get off with Lee and Davey (who are going out with Leah and Danielle respectively) but, due to the conflict, there are fewer and fewer young men around. The next best thing to a real boyfriend is the soldier's uniform which Mmoma hangs on a line and then talks to as if 'he' were real in this monologue.
Find the monologue here.
A monologue from Little Baby Jesus by Arinze Kene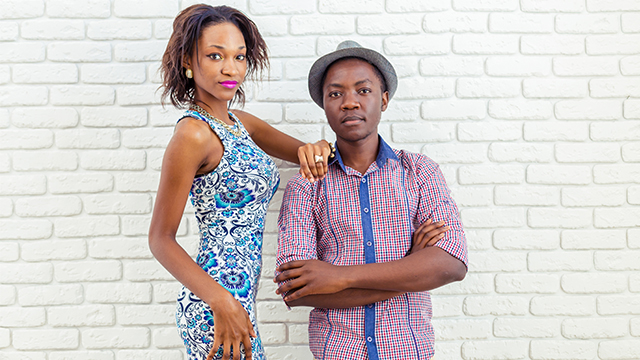 (Male, Dramatic/Serio-Comedic, Teens)
Inner-city London. Exact location is unspecified. Perhaps you imagine him talking to us in his bedroom, a street or the park. The play, a series of interconnected monologues, describes the point at which three teenagers, Kehinde, Joanne and Rugrat, begin to grow up. They speak directly to the audience, and in this, Kehinde's first monologue, he introduces himself. He is a black teenager who is very mature and sensible for his age with a passion for mixed-race girls.
Find the monologue here.
A monologue from random by Debbie Tucker Green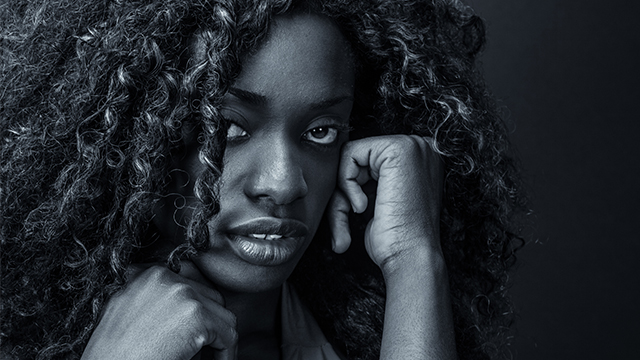 (Female, Dramatic, 20s)
It is an ordinary day much like any other in the lives of an Afro-Caribbean family. The father is asleep after working the night shift, the mother goes shopping for food, the Sister, a young black woman, goes to work, and the brother goes to school. But at 1.30 p.m. the brother is fatally wounded, stabbed on the high street in his lunch hour. The police go to the house where they inform the mother and father. The mother texts her daughter: 'Come home. Now.' The sister returns. Then she and her father go to identify the body.
Find the monologue here.
A monologue from The People Next Door by Henry Adam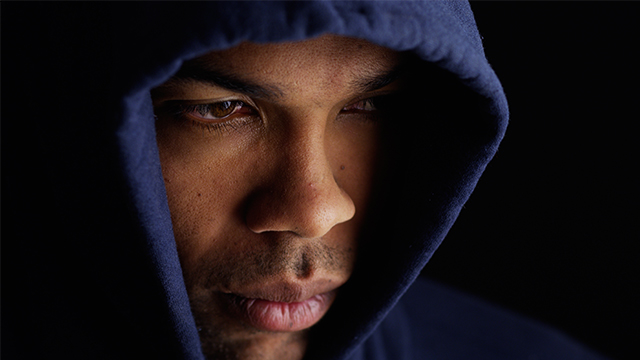 (Male, Dramatic, 20s – 40s)
Not long after September 11th, 2001. Nigel's flat. Nigel lives on his own in a small housing association flat. He has a history of mental health problems and likes to smoke Class A drugs. He is unexpectedly visited by a police officer, Phil, who is on the hunt for Karim, Nigel's half-brother. Karim is an internationally wanted Muslim terrorist. He is on the run, and Phil believes it is just a matter of time before Karim will make contact with Nigel. As soon as Karim does so, Phil wants Nigel to tell him. Noticing that Nigel has been smoking Class A drugs in the flat, he threatens to arrest Nigel if he fails to cooperate. Nigel is insistent, however, that he has not seen Karim, but Phil keeps pressing him: 'He's your brother, though, isn't he?' This monologue is Nigel's response.
Find the monologue here.
Looking for other monologue collections? Check out the ones below!
Meghan Mitchell is a working actor who graduated cum laude from North Central College in Naperville, Illinois with a B.A. in Musical Theatre. She loves Shakespeare and nightly fireworks, and after working regionally and on ships, she is now proud to call Orlando her home.